Weber SmokeFire EX4 GBS Wood Fired Pellet Barbecue
Ships direct from our warehouse
FREE SHIPPING NORTH ISLAND! (Rural shipping charges apply)
Delivery information

North Island Urban - $5
North Island Rural - $15
South Island Urban - $15
South Island Rural - $25
3 or more free delivery
Payment Options
We have a number of payment options available to you View Details
Weber SmokeFire EX4 GBS Wood Fired Pellet Barbecue
The Weber SmokeFire EX4 GBS Wood-Fired Pellet Barbecue delivers the best wood-fired flavour, no matter what you have a taste for. Its 95-315°C temperature range gives it the versatility to sear, smoke, bake, and everything in between.
Whether you're craving a juicy steak, BBQ ribs, pulled pork, pizza, burgers, or dessert, it's the only barbecue you need to do it all. And with Weber Connect, perfecting any dish has never been easier. It's a step-by-step barbecuing assistant, built into the barbecue, that sends notifications on everything from when it's time to flip & serve to a food readiness countdown.
Sears as well as it smokes with a 95-315°C temperature range.
Weber porcelain-enamel finish helps prevent rusting and cracking.
Large 4,270 square centimetres of dual barbecuing space.
DC-powered engine, specially designed to prevent auger jams.
Designed to distribute even heat across the cooking area.
As this product is a Weber specialist product we like to talk to you about your requirements so that we fit you with the perfect Weber BBQ. 
Call us to arrange the purchase and delivery of the Weber SmokeFire EX4 or visit our Turfrey Weber Specialist Store in Hastings to see the full Weber range and accessories.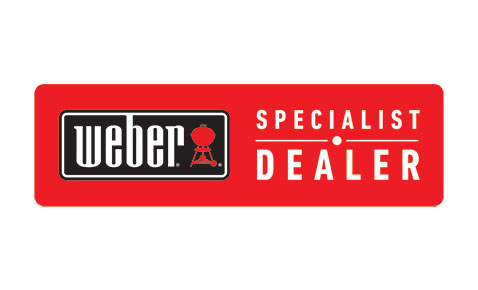 About Weber
As one of the world's leading brands, Weber has a large range of high quality barbecue products. Weber is recognized for barbecuing and grilling innovation, providing the ultimate cooking experience.
Turfrey is your licensed Weber Specialist Dealer and member of an exclusive NZ network, meaning we carry the full Weber range and offer the best selection on the market.
Weber BBQs range from small to large, including the much sought-after Weber Q, Weber Baby Q and gas grill models. Weber is known for it's ease of use and added features such as grease-management systems and generous guarantees.
Shop our wide range of Weber BBQs and Weber BBQ Accessories.
View all Products
Gourmet BBQ System stainless steel cooking grills
Stainless steel flavorizer bars
Easy-clean ash & grease drawer
Large stainless steel side table
Heavy-duty steel cart frame
95-315°C temperature range
Includes one meat probe, four probe capacity
Diagnostic alerts via Weber Connect
High capacity hopper
Porcelain-enameled lid and cookbox
LCD display
Weber connect smart grilling technology
Porcelain-enamel heat distribution plate
Dimensions – lid open (cm): 109W x 147H x 84D
Dimensions – lid closed (cm): 109W x 119H x 84D
Dimensions – top grate (cm): 25 x 61
Dimensions – bottom grate (cm): 46 x 61
Dual grilling space: 4,270cm2
Bottom grate: 2,806cm2
Top grate: 1,525cm2
Fuel type: Wood fired pellet
Side tables: 1
Swivel castors: 2
Swivel locking castors: 2
Tool hooks: 2
Meat probes included: 1