Gourmet BBQ System Cast Iron Wok and Steamer Set for Weber BBQs
Ships direct from our warehouse
$134.96
$149.95
Save $14.99
Delivery information

North Island Urban - $5
North Island Rural - $15
South Island Urban - $15
South Island Rural - $25
3 or more free delivery
Payment Options
We have a number of payment options available to you View Details
Gourmet BBQ System Cast Iron Wok and Steamer Set for Weber BBQs
Cook a quick and light Asian meal with the added taste that can only be delivered by a Weber BBQ. Create an authentic Japanese soup or use the wok for browning thin slices of meat. The GBS Wok and Steaming Rack brings endless fun and stir-fry opportunities to your backyard bbq.
Give dinner a healthy twist, and steam your fish and veggies on the bbq. Or, give your meal an Asian flare, and stir-fry outside. The Wok Set includes a stainless steel steaming rack and lid, and a heavy-duty wok, so you can make your food as diverse as it is delicious. Crafted with porcelain-enamelled cast iron to prevent sticking and to conduct the high heat required for searing on the barbecue, the wok is easy to clean and doesn't require you to season it with oil, like raw cast iron. The flat-bottomed wok is designed to be used with the Gourmet BBQ System cooking grill – just remove the circular grill insert, and pop in the wok to get a secure fit while you're sautéing chopped veggies or simmering savoury soups.
The Wok Set fits most Weber gas and charcoal bbqs that are equipped with GBS cooking grills.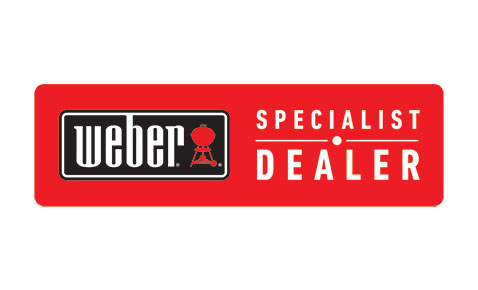 About Weber
As one of the world's leading brands, Weber has a large range of high quality barbecue products. Weber is recognized for barbecuing and grilling innovation, providing the ultimate cooking experience.
Turfrey is your licensed Weber Specialist Dealer and member of an exclusive NZ network, meaning we carry the full Weber range and offer the best selection on the market.
Weber BBQs range from small to large, including the much sought-after Weber Q, Weber Baby Q and gas grill models. Weber is known for it's ease of use and added features such as grease-management systems and generous guarantees.
Shop our wide range of Weber BBQs and Weber BBQ Accessories.
View all Products
Features
Set includes porcelain-enamel cast-iron wok and stainless steel steaming basket and lid
Perfect for searing and creating incredible stir fry, sauces, soups and so much more
Heats up quickly and evenly retains heat
Specifications
Out of carton dimensions (cm): 40.13cm W x 12.19cm H x 42.42cm D
Material: Cast iron
Care instructions: Hand wash