Stovax Studio 2 Clean Air Fire & Flue Package
Ships direct from NZ supplier
$12,999.00
$14,010.00
Save $1,011
Delivery information

North Island Urban - $100
North Island Rural - $200
South Island Urban - $250
South Island Rural - $400

Payment Options
We have a number of payment options available to you View Details
Stovax Studio 2 Clean Air Fire & Flue Package
The Stovax Studio 2 Clean Air Wood Fire & Flue Package is the perfect solution for clean air living.
This package includes a stylish wood fire from and an advanced flue system, ideal for smoke control areas. Enjoy the warmth of a wood fire while minimising air pollution.
A selection from this peerless range of contemporary fires will add gravity and style to any interior. It represents the pinnacle of British fire design, engineering and technical innovation.
Features
Low emission wood burner
High heat output fire
Landscape viewing window
Airwash air flow for cleaner glass
Approved to National Environmental Standards (NES)
Specifications:
Type: Inbuilt - Clean Air
Emissions: 1g/1kg
Heat Output: Up to 12kW
Efficiency: 66%
Dimensions: 1020mm x 732mm x 731mm
The Stovax Studio 2 Clean Air Fire & Flue Package is designed for New Zealand homes. Featuring a high-quality architectural wood fire from Stovax and an amazing flame, this package is made from the best materials at an unbeatable price.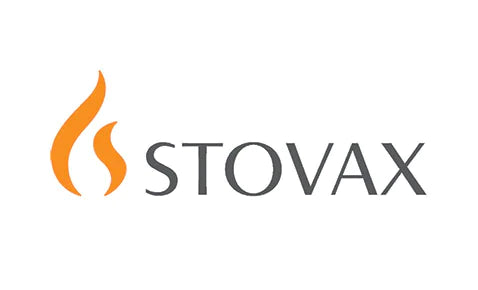 About Stovax
The Stovax Heating Group is one of the UK's leading stove and fireplace manufacturers, offering a huge range of solid fuel, gas and electric products for over 42 years.
Sister companies, Stovax and Gazco work closely together. Stovax is committed to researching the alternative technologies that will provide efficient, solid fuel heating in the years ahead. With the depletion of fossil fuels and unprecedented increases in their costs, wood is already being accepted as an economic, renewable and carbon neutral energy source. Gazco is making continuing advancements in the development of high efficiency gas fire technology and highly realistic flame-effect electric fires, keeping them at the forefront of the market.
View all Products