Regency CC40RE City Series Gas Fire Package
Ships direct from NZ supplier
$12,999.00
$14,115.00
Save $1,116
Delivery information

North Island Urban - $100
North Island Rural - $200
South Island Urban - $250
South Island Rural - $400

Payment Options
We have a number of payment options available to you View Details
Regency CC40RE City Series Gas Fire Package
The Regency City Series Chicago corner two sided gas fireplace allows you to have design flexibility creating multiple views from either side of the room.
Standard Features
Natural gas
Direct vent technology with ceiling level venting
Cool wall system
Place a TV or artwork right above the fire
Invisible glass safety barrier
Silent and reliable, no fans required
Electronic ignition
Interior lights to accent the fire
Proflame GTMF remote to control flame height and accent lights
Standard interior lights to accentuate the fire
Use any finishing material right to the edge of the fireplace, even wood!
Optional Features
7 different firebed options
3 inner panel options
2 chase vent options (front or side)
Clean edge (without fascia) option available when using non-combustible materials
LPG conversion kit
Horizontal or vertical flue
AstroCap™ Venting System for horizontal termination
Pricing for this package includes 
Gas Fire, Black Panelling, LPG Conversion Kit, Black reflective Crystals, Ceramic Driftwood Log Media, 3.6m Vertical Flue kit. Please email sales@turfrey.co.nz to discuss alternate package requirements with our knowledgeable team.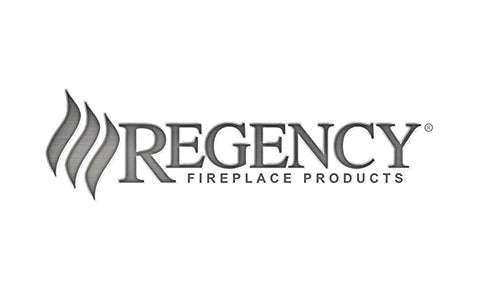 About Regency
Regency Fireplace Products is the leading manufacturer of Gas, Wood, Pellet and Outdoor Fireplaces in North America. Regency strives to be a world leader in the design, manufacture, and marketing of hearth products. They believe in the four cornerstones of great fireplace products: high quality, good value, clean burning efficiency, and beautiful aesthetics.
Regency products are designed to meet stringent international standards and are produced in Canada. They use only the finest materials in their manufacturing facilities; taking pride in building a reliable, quality product.
View all Products