Herschel Select XLS800W White Frameless Infrared Panel Heater
Ships direct from NZ supplier
Payment Options
We have a number of payment options available to you View Details
Herschel Select XLS800W White Frameless Infrared Panel Heater
The Select XLS White Infrared Panel heater represents the definitive in simple, efficient, smart heating. This super-slim panel incorporates Herschel's latest innovation with Herschel SMART-R receiver technology integrated into the panel. With three wireless thermostats to choose between (sold separately) this plug and play frameless panel can be smartphone-enabled or even voice controlled when used with Alexa or Google Assistant. Available Wattage is 300, 400, 600, 800 and 1100 Watt units.
The Herschel Select XLS White delivers all the benefits you'd expect from our low energy, low carbon heating. The space-saving white infrared panel heater comes with the EasyFix mount for quick installation, has an aluminium front emitting surface and aluminium rear surface with an insulating layer to prevent rearwards loss of heat, and is designed with sustainability in mind. Solid-state components ensure longevity and the heater has been specially designed so over 95% of it is fully recyclable at end of life. The packaging is close to 100% recyclable. With a 5 year warranty, Herschel Select XLS can be wall or ceiling mounted and delivers the perfect choice in maintenance free, no hassle, low energy heating for homes and businesses alike.
There are three options (sold separately) for operating your XLS panels. Choose from a battery operated controller (T-BT), a mains / USB powered controller (T-MT) or plug-in controller (T-PL). Both T-MT and T-PL have in built Wifi allowing APP and voice control via Alexa and Google Assistant. Select your thermostat below.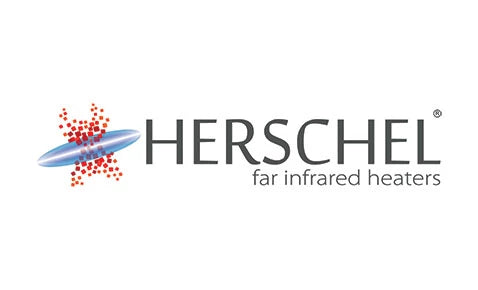 About Herschel
Turfrey supplies Herschel infrared heaters, mirrors and towel heaters. They are the global specialist in infrared heaters and controls for infrared heating and are New Zealand's market leader. Herschel manufacture and supply a wide range of infra-red heaters for all domestic, commercial and outdoor applications.
Herschel guarantees their heaters for up to 10 years. Made of the highest quality components, these heaters are built to last and are fully certified and tested to the highest standards.
View all Products