Herschel California 2000 Medium Infrared Outdoor Heater
Ships direct from NZ supplier
Payment Options
We have a number of payment options available to you View Details
Herschel California 2000 Medium Infrared Outdoor Heater
Key Features:
Designer heater, ultra-low glare
Sunset range, warm glow
2kW high power carbon lamp
2 power levels, 24 hour timer, remote control
High weather protection (IP65)
Options available - Gold, Sliver & Black
The California 2000 with Remote control heater is the pinnacle of good looks and effective outdoor heating. The gold finish gives the heater a discreet, very high-end look.
Silent in operation,  the California comes with 2 power settings (100% & 50%), 1 – 24hr timer control and wide mirror reflectors for maximum spread and throw of the infrared heat. The California offers maximum heating flexibility enabling you to maintain comfort levels even if the temperature changes around you. With a warm up time of just 5-10 seconds the ultra-long life carbon heating lamp of the California, with a bulb life of up to 10,000 hours, quickly produces an effective feeling of comfortable warmth. Ideal for those looking for an easy to control solution, the California provides an instant and powerful heat with a warm and comforting glow, but without the glare and invasive light produced by most quartz halogen heaters available.
With its cutting-edge design incorporating a high quality anodised finish, the California takes outdoor heating to another level. The high protection afforded by California's IP65 rating allows it to be exposed to rainfall.
When mounted on a stand the California can be angled to your preferred position allowing you to direct the warmth anywhere you want. Both the stand and the heater are weather protected and can be left outside all year round.
Requires assembly.
Also available in Silver and Black.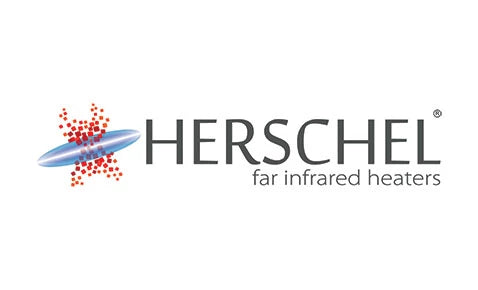 About Herschel
Turfrey supplies Herschel infrared heaters, mirrors and towel heaters. They are the global specialist in infrared heaters and controls for infrared heating and are New Zealand's market leader. Herschel manufacture and supply a wide range of infra-red heaters for all domestic, commercial and outdoor applications.
Herschel guarantees their heaters for up to 10 years. Made of the highest quality components, these heaters are built to last and are fully certified and tested to the highest standards.
View all Products