Euromaid Freestanding 60cm Dishwasher - Black E14DWB
Ships direct from NZ supplier
$743.20
$929.00
Save $185.80
FREE SHIPPING NORTH ISLAND! (Rural shipping charges apply)
Delivery information

North Island Urban - Free
North Island Rural - $100
South Island Urban - $100
South Island Rural - $150

Payment Options
We have a number of payment options available to you View Details
Euromaid Freestanding 60cm Dishwasher - Black E14DWB
This dishwasher features 6 wash programs and 2 auxiliary functions allowing for optimised settings on your wash loads. Intensive 70°C is great for the perfect clean, or use a more eco-conscious 45°C half load.
Its adjustable configurations (upper basket heights, cutlery basket and plate holders) will help to fit all of those awkwardly shaped dishes and pots.
6 wash programs
Adjustable rack configurations
14 place settings
Electronic controls and LED indicators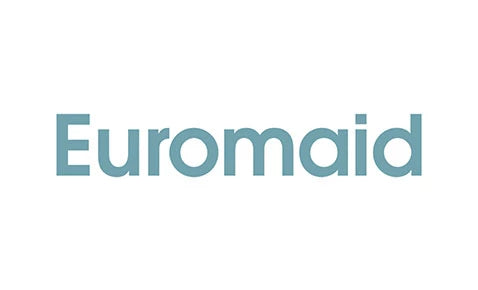 About Euromaid
Euromaid has been providing outstanding kitchen and laundry appliances to the Australian market since 1995. Their underlying philosophy to provide functional and high-quality appliances that represent great value for money continues to drive us forward today. Adherence to these brand principles has allowed Euromaid to become one of Australia's largest kitchen and appliance brands, supported by all major electrical retailers.
The appliances are manufactured to the highest industry standards, sourced from the world's best suppliers, and always at the forefront of design, functionality and reliability.
With 25 years of product innovation and development, Euromaid is proud to bring its international expertise to New Zealand.
View all Products