Ecosmart Nova 850 Fire Pit
Ships direct from NZ supplier
Delivery information

North Island Urban - $100
North Island Rural - $200
South Island Urban - $250
South Island Rural - $400

Payment Options
We have a number of payment options available to you View Details
Made with weather-resistant materials and with an EcoSmart Burner at its core, the Nova 600 (little brother to the Nova 850) is designed to be the center of attention at every gathering. Equally at home in a courtyard, garden, on a patio, pool deck, terrace, or balcony.
The new Nova Series was specially made for the outdoors. A linear twist on a modern classic, the square-shaped, portable Fire Pits are perfect for enjoying under the stars and to beautifully brighten and enhance the ambiance of myriad outdoor spaces.
Depending on availability - this item may need to be shipped from overseas.
Stainless Steel finish burner standard.  Optional Black Burner incurs extra fee.
850w x 850d x 310h
Accessories included:
Jerry Can
Designer Lighter
Lighting Rod and
Efficiency Ring
Key Features:
Constructed from hardwearing, weather-resistant, lightweight concrete composite.
Delivering the ambience of an open fire – but minus the mess, odour, sparks, and soot due to the clean-burning, eco-friendly e-NRG bioethanol.
Our proprietary technology offers a streamlined yet sophisticated system that delivers exceptionally robust, handcrafted products
To personalise the appearance, simply add your chosen fire-rated decorative media to the platform surrounding the ethanol burner.
Available in three concrete hues – Natural, Graphite, and Bone.
Whether a pool deck or patio, open space or outdoor room, Nova Fire Pits instantly enhance the atmosphere, creating a distinctive design feature.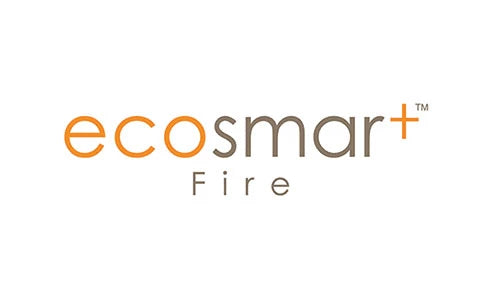 About Ecosmart
Ethanol fireplaces create an instant talking point. Because bioethanol is clean-burning, EcoSmart Fire models do not need a chimney or a flue, or a utility connection – offering the ultimate in design simplicity and flexibility.
Whether you're creating a custom fireplace feature, renovating an existing fireplace, or looking for an out-of-the-box solution, we have an ethanol fireplace to suit your needs.
EcoSmart Fire is a manufacturer of a premium range of ethanol fireplaces, fire pits and fire tables.
View all Products