Crossray BBQ Cabinet for TCS4FL In-Built BBQ
Lead time applies. Call 0800 182 182
Payment Options
We have a number of payment options available to you View Details
4B BBQ Cabinet
The 4B BBQ Cabinet supports your CROSSRAY 4 burner BBQ, providing a home for the LPG bottle and extra storage space. Easy access with the double doors, it is the centrepiece of your outdoor kitchen.
(Dimensions: 920mm W x 640mm H x 600mm D)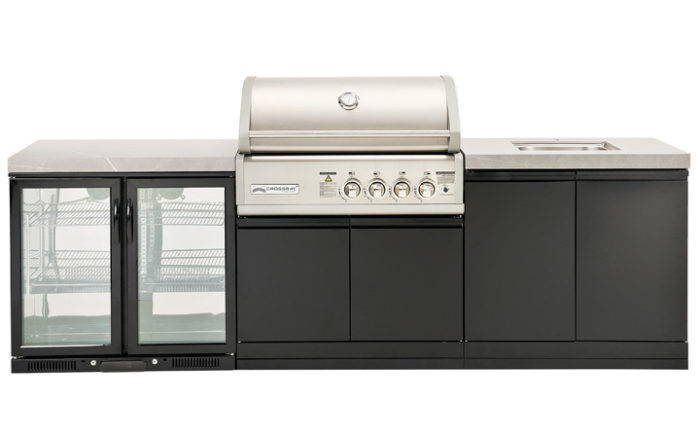 About Crossray
Crossray Outdoor Kitchens are a leading NZ brand of outdoor kitchen. See the full range online.
View all Products