Bromic Platinum Smart-Heat 3400W White Electric Heater
Ships direct from NZ supplier
Payment Options
We have a number of payment options available to you View Details
Looking for a heater that offers the most effective heating technology, an award-winning design and very little light emission? You found it. With its ultra-slim, high-quality 304 stainless steel chassis and Schott tinted ceramic-glass screens, the award-winning Platinum Smart-Heat™ Electric virtually disappears into its surroundings while delivering market-leading radiant heat output that will warm you and not the air – just like the sun.
Available in both black and white and two sizes (2300W and 3400W), this premium heater was specifically designed for low-clearance, semi-enclosed spaces and can be mounted with minimal clearance requirements.
FEATURES
Screen spreads comfort evenly across an area, while minimising light emission
Elegantly understated to create comfort while blending into the environment
Accurately alter coverage through simple bracket adjustment
Stainless steel construction ensures reliable heating for years to come
Single switch activation and smart control compatibility creates set-and-forget simplicity
Wireless control capabilities
Add the

 

Bromic Remote Control

 

or

 

Dimmer Remote Control
Wall, ceiling and flush mounting options available,

 

Contact us for options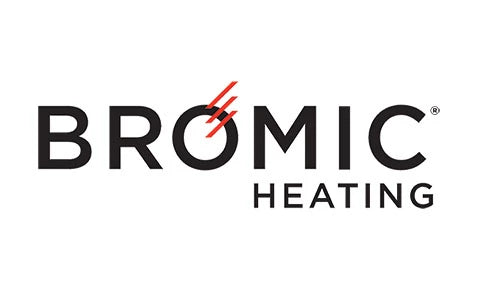 About Bromic
Bromic outdoor heaters are recognised all over the world for superior design and performance. From luxury hotels and leading restaurants to distinguished outdoor kitchens and exquisite backyards, Bromic outdoor heaters deliver the perfect balance of performance, reliability and beauty. Gas and electric models available at Turfrey, every Bromic outdoor heater is constructed from premium materials to deliver outdoor heating products that provide the perfect balance of performance, reliability and beauty.
Bromic Heating is the only company to design, engineer, and manufacture gas, electric and portable outdoor heating products.
View all Products