Weber Q2200 Gas BBQ - Specialist Model (Titanium)
Ships direct from our warehouse
$499.00
$699.00
Save $200
FREE SHIPPING URBAN NORTH ISLAND
Delivery information

North Island Urban - Free
North Island Rural - $100
South Island Urban - $100
South Island Rural - $150

Payment Options
We have a number of payment options available to you View Details
Weber Q2200 Gas BBQ (specialist model) Titanium 54010034
The Weber Q....but better! The 2200 model is only available from dedicated specialists Weber BBQ stores like Turfrey. For only $50 more than the standard Weber Q2000 model you get:
A precision built-in lid thermometer – know exactly what temperature you're cooking at, all the time.
A high-top roasting lid – perfect for big family roasts – even the Christmas turkey.
Electronic ignition – one touch, every time.
The option of a built-in Weber Q.
This is quite possibly the best BBQ in NZ, if not the world. The Weber Q2200 with high lid is big enough for your everyday BBQ needs, yet still portable when travelling. People love its versatility and quality.
The Weber Q2200 offers unbelievable flavour and versatility on the bbq with the convenience of gas. Take things so much further than flip and fry, with the technology and accessories to create endless mouth watering masterpieces.  
Once you've mastered the basics, you'll be hooked and want to start getting adventurous with  the wide range of high quality Weber Q bbq accessories that transform your Weber BBQ into a brilliant convection oven.
Cook meats with that famous smokey Weber flavour; chicken, beef, lamb, pork and fish too. It cooks perfect pizzas, stir fries, vegetables. Cakes, muffins and puddings cook just like in the oven except better. In fact, the Q bbq is so versatile it's like having all your kitchen cooking appliances rolled into one. Cooking just outside the back door helps to keep the kitchen clean, tidy and free of heat and smells. Imagine never having to clean the oven again!
Also available in Red and Black.
Add to cart or call us to arrange purchase and delivery of the Weber Q2000 Black or visit our Turfrey Weber Specialist Store in Hastings to see the full Weber range and accessories.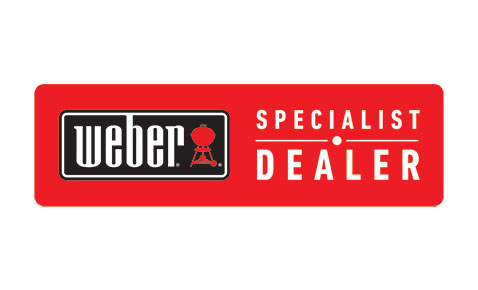 About Weber
As one of the world's leading brands, Weber has a large range of high quality barbecue products. Weber is recognized for barbecuing and grilling innovation, providing the ultimate cooking experience.
Turfrey is your licensed Weber Specialist Dealer and member of an exclusive NZ network, meaning we carry the full Weber range and offer the best selection on the market.
Weber BBQs range from small to large, including the much sought-after Weber Q, Weber Baby Q and gas grill models. Weber is known for it's ease of use and added features such as grease-management systems and generous guarantees.
Shop our wide range of Weber BBQs and Weber BBQ Accessories.
View all Products
Features
Stainless steel Q Burner
12.7 megajoule (12,000 BTU) per hour output
Durable cast aluminium lid and body
Durable cast aluminium high lid with thermometer
Rust-resistant cast iron split cooking grills
Electronic infinite igniter
Easy to read infinite control burner control knob
Cool to touch thermoset lid handle
2 thermoset swing out work surfaces
Glass reinforced nylon frame
Removable drip tray
Q recipe handbook with operating instructions
Weber 5 year limited warranty
Available in LP Gas (LP) and Natural Gas (NG)
Specifications
Height (with lid open): 64 cm
Height (with lid closed): 40 cm
Width (with side tables in): 80 cm
Width (with side tables out): 131 cm
Depth (with lid open): 64 cm
Cooking area: approx. 1800 cm2 (54 cm x 39 cm)
Cooking height: approx. 17 cm
Total weight: approx. 16.5 kg
Cast iron grill weight: approx. 7 kg
Body weight: approx. 9.5 kg
Love it.
Love my weber, have had several brands of bbq over the last 20 years and wish l.had bought a weber way back then.
So easy to use and very easy to clean.
Turfreys service was great, would recommend to everyone for price and service.
Weber BBQ Q2200
Impressive weber bbq. Very versatile being capable handling a multitude of tasks.
I especially like its pizza baking prowess
Weber Q2200 Gas BBQ - Specialist Model (Titanium)