Weber Baby Q Premium (Q1200) Gas BBQ (Titanium)
Ships direct from our warehouse
$399.00
$499.00
Save $100
FREE SHIPPING URDAN NORTH ISLAND
Delivery information

North Island Urban - Free
North Island Rural - $50
South Island Urban - $50
South Island Rural - $100

Payment Options
We have a number of payment options available to you View Details
Weber Baby Q1200 Titanium Gas Barbecue 51062034
It's not until you see a Weber Baby Q1200 roasting a whole chicken dinner outside a caravan that you know why the Weber Baby Q1200 is really the 'travelling' Q. At home, in the boot of your car, out in the bush or down at the beach, the Weber Baby Q Q1200 is without doubt the King among portable gas bbqs in nz.
Weber Q bbqs lock in flavour and moisture to transform the humble Kiwi sausage or steak into juicy, mouth-watering masterpieces with the convenience of gas. But the Q is so much more than a simple BBQ. Weber Q accessories transform your BBQ into a brilliant convection oven. Cook roasts with that famous Weber flavour; chicken, beef, lamb, pork and fish. It cooks perfect pizzas, stir fries, vegetables, vegetarian meals and breakfasts. Cakes, muffins and puddings cook just like in the oven. In fact, the Q is so versatile it's like having all your kitchen cooking appliances rolled into one. Cooking just outside the back door helps to keep the kitchen clean, tidy and free of heat and smells. Pick it up, throw it in the boot and take it to the beach or on the next camping holiday. Freshly baked muffins sure beat a tin of Baked Beans.
Also available in Black or Red
As this product is a Weber specialist product we like to talk to you about your requirements so that we fit you with the perfect Weber BBQ. 
Call us to arrange the purchase and delivery of the Weber Baby Q1200 Titanium or visit our Turfrey Weber Specialist Store in Hastings to see the full Weber range and accessories.
Orders can be arranged by: Phone 0800 182 182 or email sales@turfrey.co.nz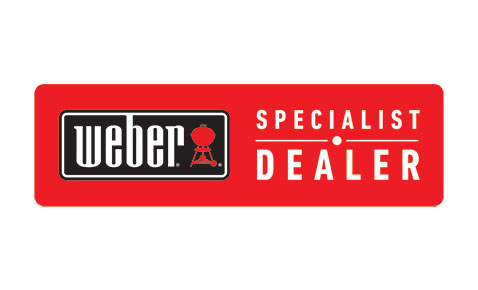 About Weber
As one of the world's leading brands, Weber has a large range of high quality barbecue products. Weber is recognized for barbecuing and grilling innovation, providing the ultimate cooking experience.
Turfrey is your licensed Weber Specialist Dealer and member of an exclusive NZ network, meaning we carry the full Weber range and offer the best selection on the market.
Weber BBQs range from small to large, including the much sought-after Weber Q, Weber Baby Q and gas grill models. Weber is known for it's ease of use and added features such as grease-management systems and generous guarantees.
Shop our wide range of Weber BBQs and Weber BBQ Accessories.
View all Products
Features
Stainless steel Q Burner
9 megajoule (8,500 BTU) per hour output
Durable cast aluminium lid and body
Durable cast aluminium high lid with thermometer
Rust-resistant cast iron split cooking grills
Electronic infinite igniter
Easy to read infinite control burner control knob
Cool to touch thermoset lid handle
Glass reinforced nylon frame
Removable drip tray
Q recipe handbook with operating instructions
Weber 5 year limited warranty
Weber Baby Q1200 Available in LP Gas (LP)
Specifications
Height (with lid open): 60 cm
Height (with lid closed): 39 cm
Width: 69 cm
Depth (with lid open): 54 cm
Cooking area: approx. 1200 cm2 (43 cm x 32 cm)
Cooking height: approx. 15 cm
Total weight: approx. 11.25 kg
Cast iron grill weight: approx. 4.75 kg
Body weight: approx. 6.5 kg
Great bbq and easy process
Weber Baby Q1200 Titanium Gas Barbecue 51062034
Weber baby q
Brought it more for camping and trips but the family like it better than the old one so using it at home as well. Easy to put together and use. It was delivered really quickly as well.
Baby Q
This is my 2nd Weber. I loved the 1st one so much that I left that at the Bach and bought a 2nd one for home! Turfreys were so good to deal with. My 3rd purchase was for extras. The Weber mini igrill is also brilliant. Would definitely recommend Turfreys fir all your Weber requirements. 😁😁😁
It's a gift!
Your customer service rep who took my order was great. It would have been good to be advised that only half my purchase was arriving and the stand coming separately. Communication is a good thing!