Jetmaster 1200 Timber Cavity Wood Fire & Flue Package (Single Spigot)
Ships direct from NZ supplier
Delivery information

North Island Urban - $100
North Island Rural - $200
South Island Urban - $250
South Island Rural - $400

Payment Options
We have a number of payment options available to you View Details
Jetmaster 1200U Timber Cavity Wood Fire Package
Package includes Fire and Flue to 4.8m
Bringing together the comfort and warmth of a traditional open fire with greater efficiency, the Jetmaster offers the ultimate in wood burning fires. With unlimited design opportunity and versatility, this range holds universal appeal for classic to contemporary situations.
The larger sized 1200 creates vibrancy and significant warmth in large rooms and compliments contemporary homes while retaining the comfort of a log burning fire
Jetmaster 1200U Timber Cavity Wood Fire Package INCLUDES:
Firebox
Log Pan
Gather Single Spigot
POM Screen
S/Steel Flue Inner
Galvanised Flue Outer
Oversized Wood Cowl Kit
Spacer
Lintel Bar
Hebel Block (1200x600x75) For Lintel
Fire Cement
Jetmaster 1200U Timber Cavity Wood Fire Package KEY FEATURES:
The ambience of a traditional open fire but with greater efficiency - Up to FIVE TIMES MORE HEAT - uses less fuel
Minimal ash and cleaning
Can be installed new or into existing fireplaces
Total flexibility of design to suit individual needs
Provides both radiant and convected heat
Damper control allows you to control rate of burn
Easy to light
Purpose designed spark screens for maximum safety
May be easily converted to gas at a later date
Optional one piece brushed stainless steel trim fascia's available
Solid heavy gauge steel construction
Suitable for new and existing chimney cavities
Heating capacity up to 220m³
Fundamentally you can expect easy stress­‐free service from people who really know what they are doing. Some of the decisions you have to make may seem daunting at first. Local authority consents, installation modifications, flue requirements – but actually it does not have to be complicated at all. We make it all as simple as possible.
Our unique Fireguard® Warranty
It makes good sense to use one of our approved, trained, and independent Turfrey installers. 
Jetmaster 1200U Timber Cavity Wood Fire Package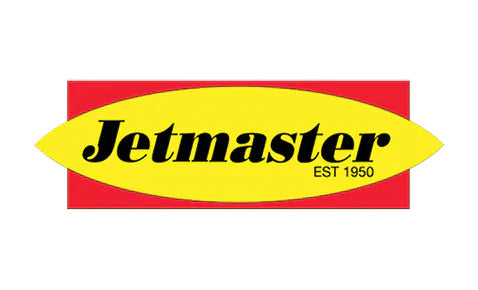 About Jetmaster
Turfrey supplies Jetmaster's range of open fireplaces for both indoor and outdoor settings.
Bringing together the comfort and warmth of a traditional open fire with greater efficiency, the Jetmaster offers the ultimate in wood burning fires. With unlimited design opportunity and versatility, this range holds universal appeal for classic to contemporary situations.
There is nothing quite like an open fire to bring warmth and comfort to your home. Whether you desire an open wood or an open gas fire, Jetmaster fireplaces are built to provide beautifully efficient warmth and stunning visual appeal.
View all Products