Herschel Vulcan 9kW Industrial Space Heater - Wall Mount
Ships direct from NZ supplier
Payment Options
We have a number of payment options available to you View Details
Herschel Vulcan-9kW Industrial Space Heater
Herschel's Vulcan 9 kW Infrared workshop heaters are designed to heat large spaces like workshops and warehouses. They offer considerable advantages to operators seeking alternatives to gas or convection-based heating systems:
Vulcan provides heat exactly where and when you want it. Used to heat specific zones within a large space;
Pollution free – Vulcan does not emit any fumes and does not require additional ventilation;
Powerful – designed for industrial use;
Covers large areas from high installation heights.
Effective, transmissive Radiant heat is produced by 6 x Quartz – Tungsten (Short/Medium IR: 1.6-1.9µm) lamps. The Vulcan is also unique in being equipped with fans which serve two purposes of:
Significantly enhancing heat distribution (in the direction the heating is pointing).
Considerably extending the life of the lamps by keeping them cool, without affecting their radiance.
The Vulcan 9kW infrared workshop heater is ideal for industrial units wishing to avoid using fully convection-based or gas-based blower systems.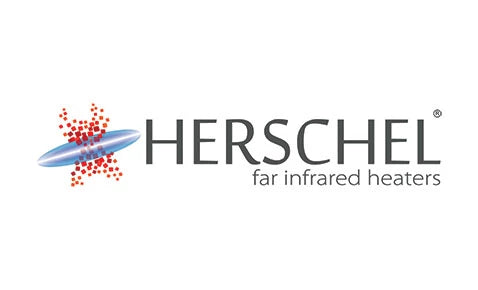 About Herschel
Turfrey supplies Herschel infrared heaters, mirrors and towel heaters. They are the global specialist in infrared heaters and controls for infrared heating and are New Zealand's market leader. Herschel manufacture and supply a wide range of infra-red heaters for all domestic, commercial and outdoor applications.
Herschel guarantees their heaters for up to 10 years. Made of the highest quality components, these heaters are built to last and are fully certified and tested to the highest standards.
View all Products